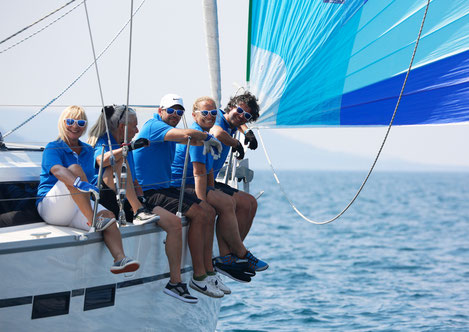 The date for the Business Cup 2019 has been fixed. From 01. June to 05. June 2019 companies will once again use the opportunity for team building and networking.
 Every year there are more and more highly motivated sportive company crews that take part. The crews' participants range from various staff members right through the ranks up to the CEOs. There are sailing experts and sailing newcomers.
Companies have realised that such events provide a great atmosphere for connecting with their people and stimulating communication and business. New contacts are made and networks are established. The communal experience is what makes this event so special, be it during races or the jovial evenings together. 
With varied up-and-down sailing, a navigational race and musical evenings we hope to once more exceed your expectations in the year 2019. Reserve your place now!